Blog

Blog Home
3rd Annual Global Safety Meeting
January 21, 2019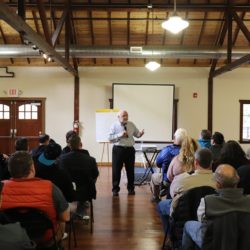 On January 16th we held our third annual company-wide Global Safety Meeting. Managers and employees from all of Global's regions met in Seattle to review our 2018 safety performance and lay out our plans for 2019.  In addition, Guest Speaker Bruce Wilkinson delivered a presentation on thinking about safety in the workplace, at home and in everyday life.  Rather than setting an overall yearly or monthly goal of "zero accidents", Mr. Wilkinson focused on the goal of safely performing every task, every action, every time.
We were proud to present the 2018 Ron Larsen Safety Award to each of the three regional winners. Congratulations to Ben Daily (AK), Rudy Giovannetti (CA) and Cavan McMillan (PNW).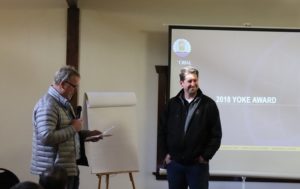 We also presented the 2018 Yoke Award to the employee who best represents the Global spirit by their willingness to shoulder the load. This year's very deserving winner was Ryan Cummings, Global's Assets Manager.
2018 was one of the busiest years on record for Global, but we renewed our focus on safety and incident reduction, and we finished the year strong. We plan to maintain this momentum throughout 2019 for another safe and successful year!