Dive Stations
SUPPORTING OUR DIVERS UNDERWATER
Dive stations allow our divers to work at a wide range of depths for extended periods of time; they are an important part of the life support system that allows us to safely perform the work we do. Our surface-supplied systems are fully equipped to meet day-to-day commercial diving needs, and exceed the standards set by OSHA, USCG, ADCI, IMCA, and state and local agencies. We also maintain a fleet of portable decompression chambers to accommodate deep-water or mixed-gas diving.
We have several types of surface-supplied dive stations that can be configured to match the needs of the project and the site. We have dive support vessels, trailer stations and mobile stations that are ideal for rapid response, shoreside dives, or areas where space is restricted. For large, long-term projects, our custom-built Dive Control Vans (DCVs) are fully containerized units that can be trucked in or placed on a barge or other vessel. The DCVs house everything we need for a dive spread including gas controls, monitoring systems, backup systems, video equipment and a workshop space.
Safety is our top priority. All of our dive stations are outfitted with redundant systems to ensure an uninterrupted supply of air to the diver, and divers maintain video and audio communication with the topside crew at all times.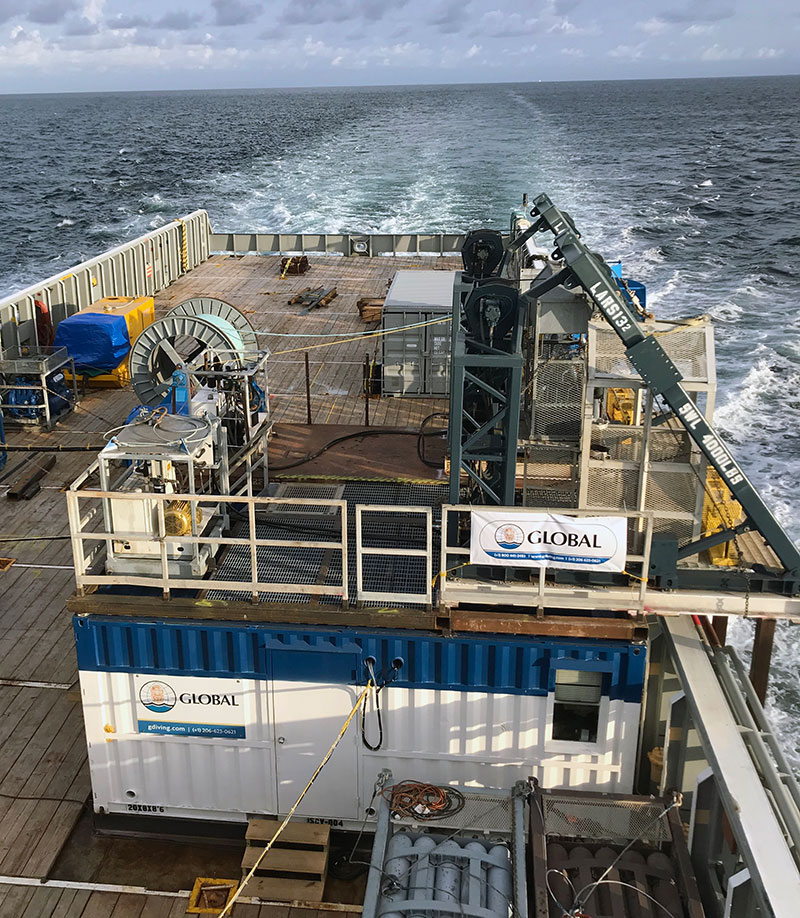 For more information on how we can help with your next project:
Contact us today