Blog

Blog Home
Global's 2017 Safety Awards
March 1, 2018
On January 18th, 2018 Global held our Second Annual Safety Meeting. Employees and managers from all of Global's regional offices met in Seattle to review our 2017 safety performance and lay out our goals for 2018.  In addition, Guest Speaker Todd Conklin, PhD delivered a presentation on human performance as it pertains to safety; he introduced us to a different way to think about planning effectively while taking human behaviors into consideration.
We were pleased to present our 2017 Safety Awards to each regional winner. Congratulations to Nick Finney (PNW), Jake Elhard (AK) and Allen Deaver (CA)! We also took a moment to rededicate the Safety Award to a beloved member of the Global Family, Ron Larsen.
We also presented the 2017 Yoke Award to the employee who best represents the Global spirit by their willingness to shoulder the load. This year's winner was Project Manager Rick Heaslet.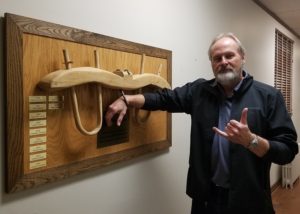 2017 was a very productive and busy year.  We look forward to improving our robust safety program, none of which is possible without the support of our TEAM Mates. Here's to a great 2018!