Blog

Blog Home
Global's Divers Bring Skill, Expertise and Value to Every Project
August 23, 2017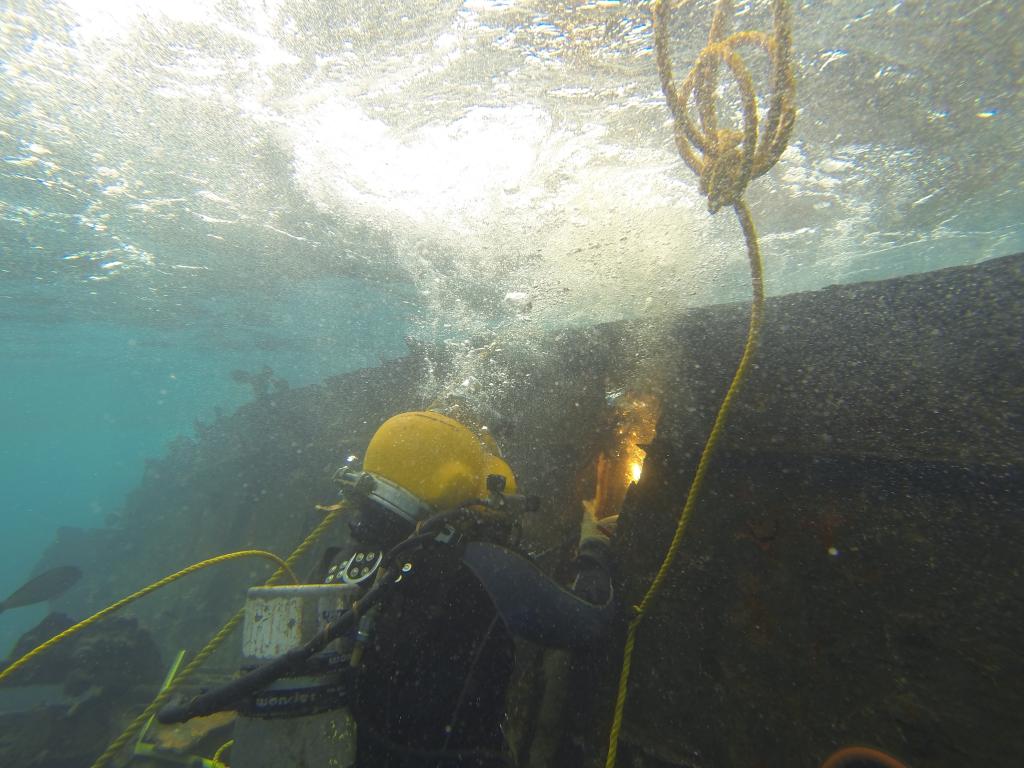 In the last few years, numerous news and trade publications have reported an increasing deficit of skilled laborers in the US. Like other trades, commercial diving relies on a highly trained and skilled labor force. You might expect Global to be experiencing a similar labor shortage and a lack of younger divers entering the trade, but fortunately that's not the case, said Dan Pierson, Global's Vice President of Operations.
"We're fortunate to have a large pool of full-time experienced divers within our established regions to pull from. The great thing about our industry is the guys tend to follow the work, and the divers that treat their job as a professional trade stay busy. If we need additional people to cover a large project, that's where the 'high-caliber mercenaries' come in. They are typically union members, and have a resume and reputation to back them up, and that makes hiring them an easy decision."
The mystique of commercial diving has kept dive schools full, but unfortunately many divers abandon the career before gaining the experience that Global looks for when hiring.
"Dive schools are full, the statistics are good; divers are going right to work right after graduation," said Pierson. "But the attrition rate for new divers is high. Commercial diving is not what everybody thinks it is. It's a glorified profession, but in reality it's predominantly tough work. You'll work in all climates – hot, cold – you'll work inside a water tank 180 feet in the air, and the next job could be 100 miles offshore with no communication, no email. It's hard work, lots of travel; you can be gone for months. It makes it hard on relationships, hard on your home base."
Customers come to Global when they're looking for the highest level of service. We have a reputation for finishing every project we start, and doing it right – that means hiring the best people for the job. In this video Devon Grennan, Global CEO, explains how our company and our customers benefit from the advanced skills of our divers.
Pierson says commercial diving definitely isn't for everyone, but if you have the work ethic and drive to succeed, it will become a very rewarding career. "Do your homework, and once you've made the decision to go into this field, stick with it. Have the patience to see the return on your investment. Watch and listen. There is no shame in starting at the bottom – we all have a 'day one', no matter the job."
Learning everything you can from everyone you can is crucial, said Pierson. "Dive schools teach students the basics to get started; the rest comes from on the job training, mentors and apprenticeship programs. Our local unions have made great strides in the training they offer, and it's extremely beneficial to young divers to develop their skills topside, then execute them underwater in a safe and efficient way," said Pierson. "Another benefit we've seen from the unions is their continued education and training for foremen, supervisors and understanding leadership roles. It's a well rounded program that supports the employees throughout their career."
Once commercial divers have spent a few years in the field developing their skills, they often seek out employment opportunities at Global. We're widely known for hiring top-tier divers and treating them well.
"There's the camaraderie among our divers and the whole team here, and there's a lot of history. They like the diversity of work we do here," said Pierson. "One week they can be doing salvage, construction the next; there's ROV work, ship work, offshore, you name it. We have great people, great projects, and the divers want to be on those projects. I honestly feel our company resume is one of the best in the industry, and the diverse work we tackle every day speaks volumes about our caliber of employees."