PROJECT DETAIL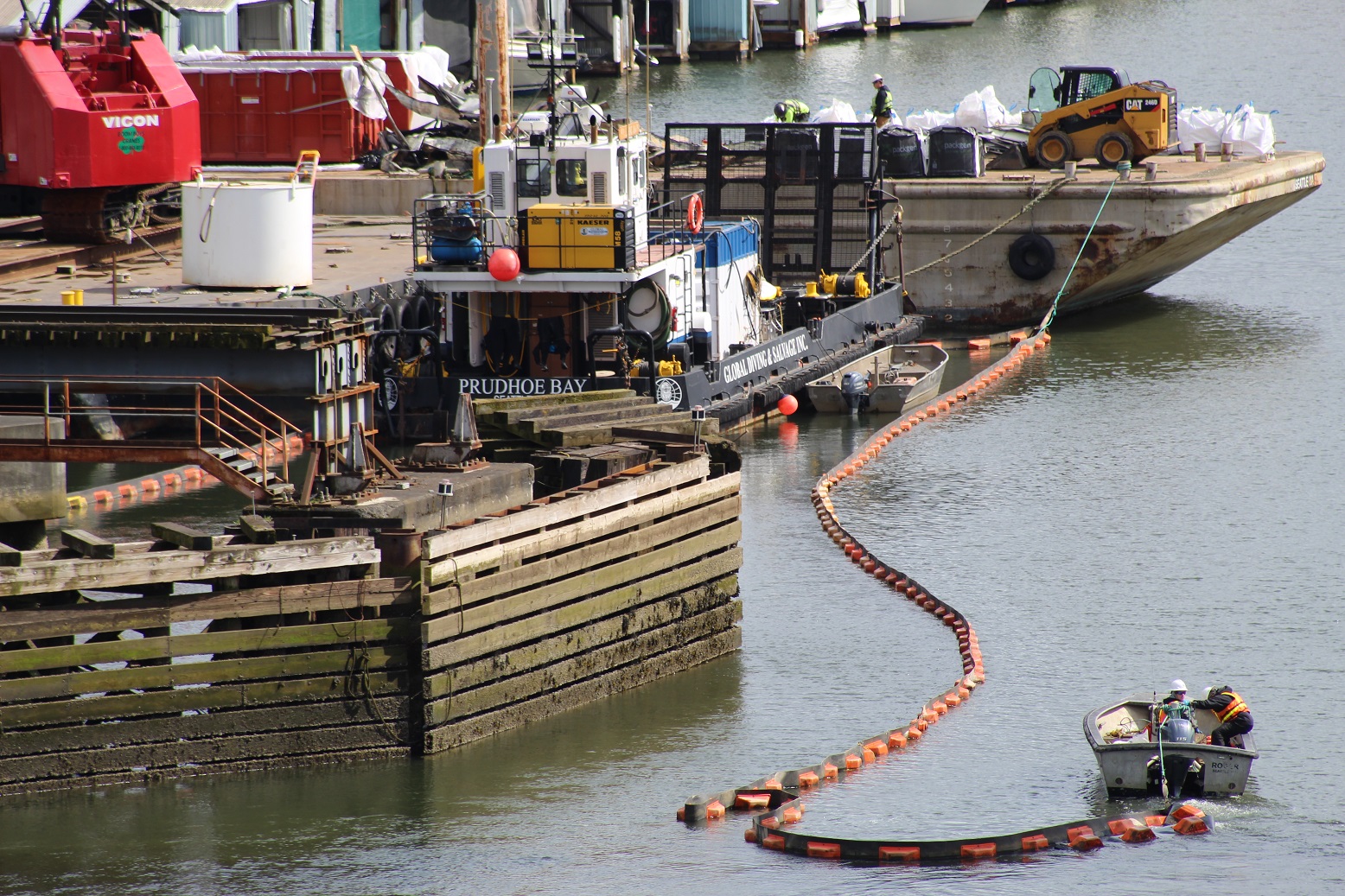 Jim Clark Marina Fire Response
June , 2020
The Jim Clark Marina caught fire in the evening of March 27, 2020, destroying 8 boat houses and the boats inside, and damaging adjacent dock structures and another vessel. Global was contacted after hours by the USCG to put containment boom in place. Both a boom crew and a dive crew were already on the water; with their close proximity to the marina fire they were able to respond immediately and contain the charred and oily debris, some of which was still smoking.
A marine casualty response team mobilized early the next morning and spent the next week at the scene, removing pollution and floating debris. Gravity Marine conducted a drone survey to check for release of oil and fuel.  A Marco Skimmer owned by NRC was used to skim small charcoal debris off the surface; cranes and barges from Kelly Ryan Services were utilized to lift and transport large debris.
After the initial environmental response clearing pollution and floating debris for the USCG was complete, the team spent the next few weeks conducting salvage operations, working with each of the vessel owners and their insurance companies. Global's salvage and dive teams rigged and removed seven of the sunken vessels. The vessels and debris from the boat houses were loaded onto materials barges and transported to Tacoma for examination by fire investigators; the vessels were then demolished and disposed of.
Additional Coverage:
https://westseattleblog.com/2020/03/followup-9-boats-burned-in-jim-clark-marinas-third-big-fire-in-10-years/
https://www.kiro7.com/news/local/fire-burns-south-seattle-marina/A4XG75L4W5B3XD5IYVWB6ZYXAU/