Saturation Systems
ACCOMPLISHING PROJECTS AT GREAT DEPTHS
Saturation diving is preferred for working at greater depths, high altitude locations, or for long-term projects requiring significant in-water time. Global owns and operates four independent saturation diving systems.
All four of our systems are modular and highly versatile; their small footprint can accommodate different launch configurations allowing them to be used on compact decks or in challenging spaces, even inside buildings. The components' size allows them to be transportable by land, sea or air. Our largest system is designed to accommodate up to nine people and is rated to a depth of 1,000 fsw.
Global's saturation systems are custom-designed and built with redundancies and fail-safes to ensure diver safety; the systems and support equipment are maintained in accordance with IMCA recommendations.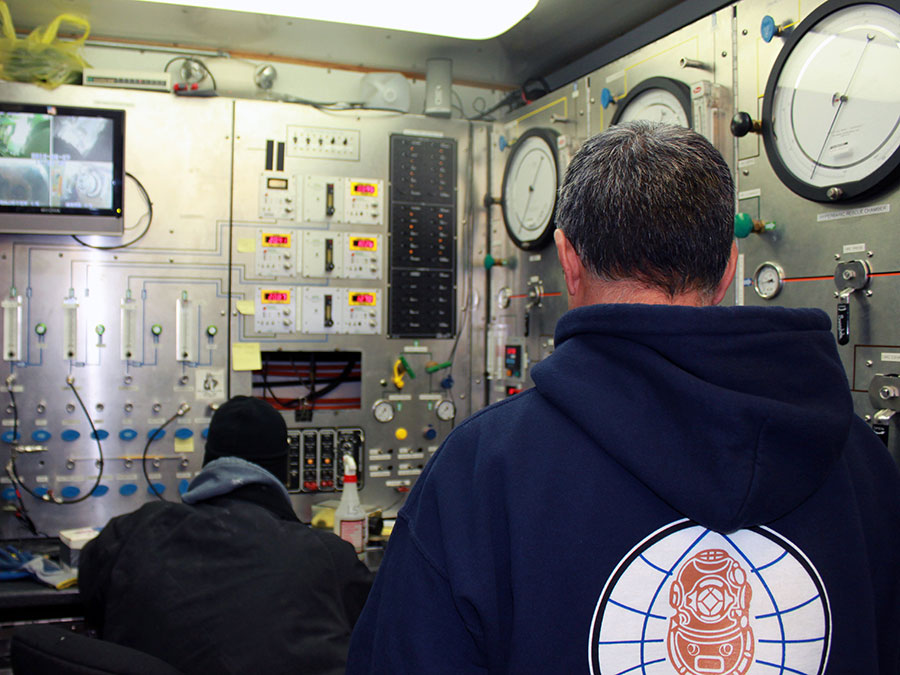 For more information on how we can help with your next project:
Contact us today